About INPACT Americas: Services/Benefits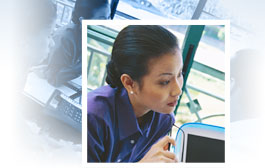 INPACT Americas provides the power of insightful, easy-to-access expertise to help you build or amplify your firm's success. The expertise comes to you in many ways, from innovative technology to one-on-one interaction with other members. All avenues lead to creating or deepening service extensions that boost your firm's value to clients. Helping you to improve your efficiency and improve your service to clients are two important ways INPACT can assist you to achieve new levels of profitability.
INPACT Americas gives you access to the expertise you need -- on any scale -- through:
Our alliance with INPACT International and INPACT Asia/Pacific. Members gain not only a better informed global perspective but also global reach. Think you don't need global connections? Think again. More and more clients are looking for small to mid-sized firms capable of dealing with their international needs. The INPACT alliance gives you access to more than 150+ firms in 60+ countries.


Contacts in the legal profession through our relationship with LawPact, a like-minded association of attorneys having both domestic and international representation.


Responsive, person-to-person contacts covering a broad spectrum of services and industries.


Semi-annual partner conferences featuring relevant, leading-edge CPE content and ample opportunity for networking, CPE opportunities for other staff levels as needs arise, conference calls to address specific, focused issues.


The annual Economic Data Survey providing an in-depth benchmarking analysis of member firm operations.


A comprehensive online Directory detailing areas of expertise, software capabilities, and administrative resources of INPACT members in North America.


Our LINKS program (Leveraging INPACT Knowledge for Success), including special interest groups for specific information and resource sharing.


Online private member community for all member firms providing networking including forum discussions, document sharing and other resources.


SOS e-mail broadcast service when you have a question that needs an immediate response.


Vendor discounts that save you money.