About INPACT Americas : LawPact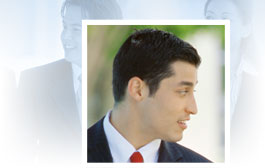 LawPact was organized in June 2001 as a "sister" organization to INPACT Americas and is an alliance of independent business law firms located in the United States, Mexico, and Europe who have united to provide mutual assistance in the growth and development of each individual member firm.
LawPact's philosophy is that most law firms are technically proficient but that the firms that will survive and prosper in the new economy are those that work to build an integrated management system to facilitate operations in the firm and provide leadership continuity within the firm. LawPact recognizes as its mission the process of taking excellent legal technicians and making them excellent law firm managers as well.

LawPact members continue to explore ways to enable member firms to identify and access multi-disciplinary marketing resources and opportunities available within the membership of the association.

INPACT and LAWPACT value their continuing relationship and seek out opportunities to share resources, programs of mutual interest and most importantly, their commitment to high-quality client service.


For further information, please visit LawPact's website at: www.lawpact.org

or contact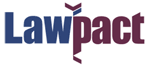 Douglas C. Conover, Esq.
President and Director
LawPact, Inc.


1901 South Calumet Avenue

, Suite 709

Tel: 312-702-1814