About INPACT Americas : How to Join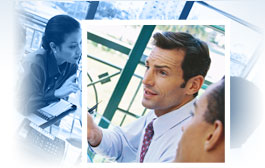 INPACT Americas is focused on contributing to the profitability and success of North America's small and mid-sized accounting and consulting firms.

We place a high value on the ability of member firms to develop strong, mutually beneficial relationships and to that end carefully research firms seeking membership.

In return, we expect a commitment from those firms to participate in and support the work of the association and its members.


INPACT Americas welcomes membership inquiries from firms located in areas where we are not already represented. We are seeking progressive, growth-oriented firms that meet the following criteria:
No specific economic or size requirements, but candidate firms must have presence in their market area and sufficient resources (financial/personnel) to participate fully in INPACT activities, including international programs and services.


Must be a "full-service" firm engaging in tax, audit and consulting work.


May not be in a competitive market area with any existing member.


U.S. members must belong to the AICPA and participate in its Peer Review program. Canadian and Mexican members must belong to their country's primary accounting association or other regulatory body and participate in peer review programs as applicable.


U.S. and Canadian members must carry professional liability insurance. Insurance as appropriate in Mexico.


Please contact the office to request an information packet. You may also download and return the Membership Application form (PDF format). Adobe Reader is required - click here for free download.